Dylan Mulvaney makes history at the White House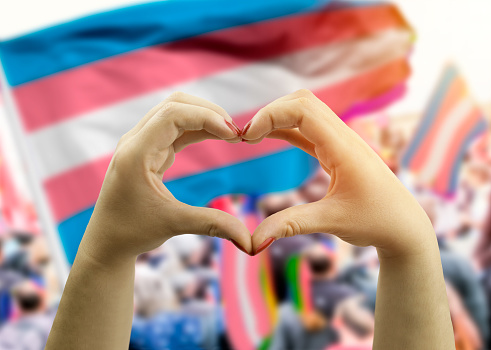 Dylan Mulvaney, known for her viral TikTok series titled "Days of Girlhood" which documents her daily life as an openly transgender woman, was recently invited to the White House to talk with President Joe Biden. This makes her the first transgender woman in history to be invited to speak with a president. Her topic of discussion was the future of trans youth and transgender people as a whole in the United States. 
Before her interview, Mulvaney went to TikTok and stated, "And you know what, as silly as I am on here, I'm ready to step up and show that trans people are not going anywhere."
According to CBS News, at least 25 anti-trans laws have been signed in the U.S. this year alone. Putting every single transgender person in the United States in danger, regardless of age. In his interview with Mulvaney, Biden condemns the passing of all these bills.
Before the interview, Mulvaney adds to her previous statement by saying "…trans kids, they deserve a fighting chance to be their true selves."
While the interview received loads of media attention, some were not as positive as I'd like them to be. Both Mulvaney and Biden received backlash after the interview aired on television. FOX News released an article headlined "Americans are worried about inflation, crime, groceries. So Biden talks with a transgender TikTok star".
Even celebrities came after Mulvaney. Caitlyn Jenner, who is also a trans woman, replied to a tweet from Republican Senator Marsha Blackburn, saying "@MarshaBlackburn thank you for speaking out and having a backbone – one of the best senators we have. Let's not 'normalize' any of what this person is doing. This is absurdity!" 
However, Mulvaney has not let any of the backlashes stop her. She has her sights set on a bright future for transgender citizens of America. As the number of LGBTQ+-related hate crimes has increased over the past several years, this is a topic that many people are grateful for landing in the White House. Transgender people without a doubt deserve the same rights as anyone else would have, and to have that taken away can be life-ruining. Just because someone is different does not make them a threat. This interview might have been the wake-up call we all needed.