A king chasing history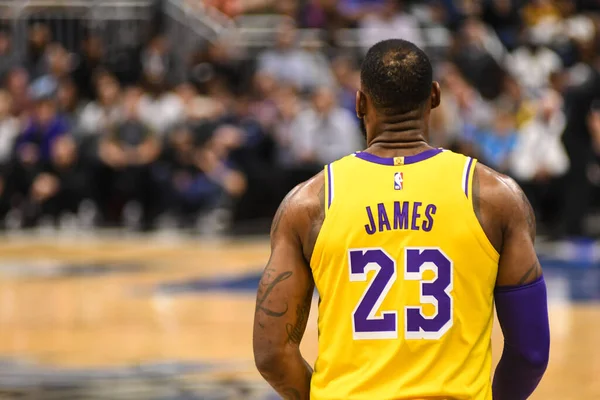 Lebron James has been in the NBA for 20 years. He's been a 19-time All Star, 18-time All NBA, four-time NBA champion, and has amassed four MVPs. That's just scratching the surface of what James has done in his professional basketball career so far. Now he looks to do what many perceive to be the unthinkable. James will look to pass Kareem Abdual Jabbar as the all time leading scorer in NBA history. 
James, since coming out of High School in Akron, has been nationally known for basketball since 2002. He is not only known for his talent on the court, but as a philanthropist as well. He volunteers his time within various communities and organizations. He has his own foundation in the Lebron James Family Foundation and the Children's Defense Fund. He is always close to his home and never forgets where he came from. He's also an exceedingly successful business man with a variety of products, a mentor of many people, and so much more. 
James is similar to Jabbar in that they both fight for what they believe in. Both fight for social justice as Jabbar was at the Cleveland Summit in the summer of 1967 as they protested for Black American citizens, and James took charge with the NBA and the BLM movement. They both have stood the test of time as they stand atop of the elite in NBA history.
Now the person he is chasing is Kareem Abdul Jabbar who is a 19-time All Star, 15-time All NBA, six-time MVP winner, and has won six NBA championships. They played in different time periods, but both have experienced longevity as their games have stood the test of time and have transcended them from great players to All Time careers and players in the 75 years of NBA history. 
James needed 36 points to beat the record and stand atop of the mountain of scoring as he aims to be number one all time. 
On Feb. 7, 2023, the Los Angeles Lakers took on the Oklahoma City Thunder, and at the end of the third quarter, James sunk a 14-foot fadeaway jump shot to break the record. He stands alone atop the mountain as the All-Time leading scorer in NBA history.
He has truly done it all up to this point, sports, business, movies, commercials, etc. What's next for James is the real question. We'll just have to wait and see.