Last ride for Lady Bengals lacrosse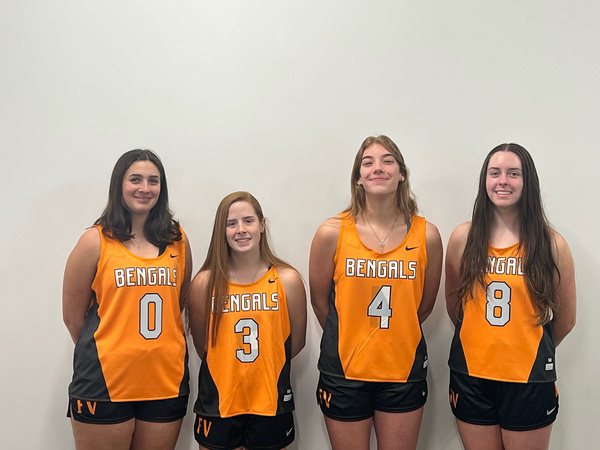 The FVHS women's lacrosse team put up a record season in 2022, winning all 12 of their conference games and finishing with a stellar undefeated record of 14-0 in the regular season. A loss against Heritage in the first round of the NCHSAA playoffs lit a fire for the returning seniors as they turn for the 2023 season. 
The Lady Bengals are returning five out of their top six scorers this season in sophomore Kayper McKinnon, and seniors Caiden Arny, Rachel Stokes, Mia Czibur, and Abby Kazman. The team has high expectations for themselves after the stellar season in 2022. 
¨I have a strong belief that the team will be conference champs again this season and make the playoffs,¨ said Stokes. ¨In addition to that, I also see us playing in multiple rounds of the playoffs this year.¨
Stokes, Kazman, and seniors Peyton Harper and Jillian Felman are the team captains this year. 
¨It means a lot to be a senior captain. It's a little bittersweet because it's my last year, but I am really excited to help lead this team," said Felman.
Stokes´s aggressive leadership will be sure to lead a powered offensive attack this season. 
¨As the offensive focused captain, I´m in charge of lining players up and running drills for the offense during practice,¨ explained Stokes. ¨During games, I will be in charge of calling plays for the team and lining people up before the draw.¨
The team will use the early exit in the playoffs last season as motivation to improve. 
"I think we definitely will repeat as conference champs but we will definitely have to work hard," explained Harper. "The loss in the playoffs is just another aspect showing us that we need to get better and become more intense during our games."
The Lady Bengals open up their season on February 28 in a non-conference road matchup against Green Level. The first conference game is on March 30 against Corinth Holders.