FVHS annual art show displays Fuquay's talent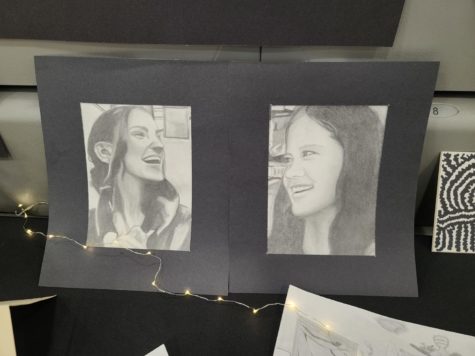 When it comes to showcasing students' talents, sports are often the major activity that interests most. Even though sports are important and games and tournaments are ways to perform and show how hard an athlete has worked, there is a completely different set of students who deserve equal recognition of their hard work. This is the visual arts.
The annual FVHS Art Show was displayed during the weekend of The Adams Family Production, April 28-30. Classes throughout the school were welcome to come during their 4th period c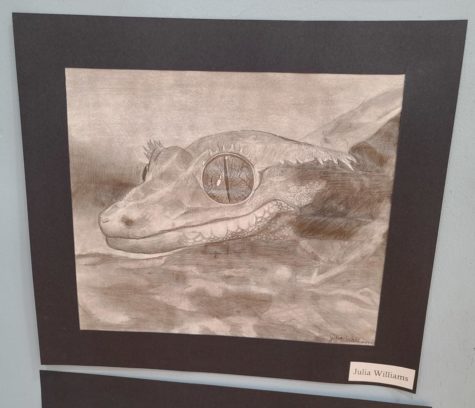 lasses to walk through the gym and see the students' work. "It's something we've done as a tradition for the past couple of years, but we had to obviously stop because of COVID," one of FVHS's art teachers, Samantha Hinson, explained, "So this was our first time back after two y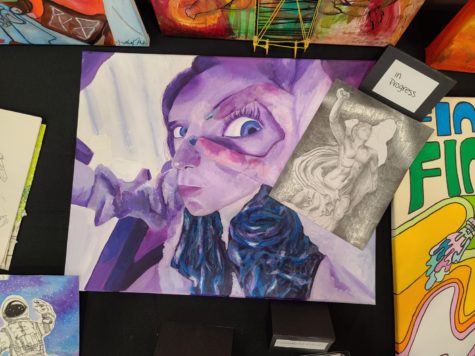 ears, and we just like to showcase the students' work and what they did throughout the years, how they advanced from Art 1 to Art 4."
It seemed as if there was almost a cohesive theme of the weekend, a lot of lasts for a lot of the art students. It was the last show for many cast members in The Addams Family production and some of the Art 4 students' last art show for FVHS. To honor the seniors, the art department decided to let senior students in Art 4 have a table to display their work. Underclassmen had their work displayed on the walls and on dividers in the gymnasium. "It's kind of like, 'You're a senior, you've earned your right. You get a table,'" explained Hinson.
This was with the exception of two underclassman students who are both current FVHS junio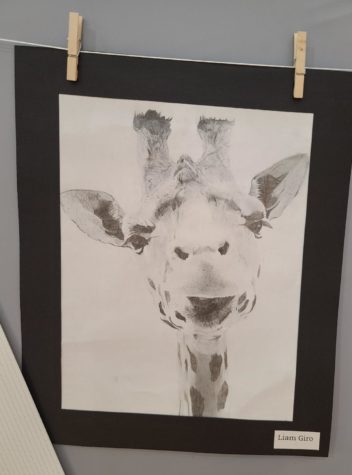 rs, Emma Teal and Leia Anderson. "They were both in Art 4 last semester," Hinson said. "It was a pretty small class, so I just let them have a table."
The idea of showcasing all types of art is very encouraging and seems to make all students feel included and appreciated. "We had the displays to showcase their work, to tie it all together, and to try to celebrate the arts in general by coinciding with the musical, so it was performing arts, the band, and you get the visual side as well."