Student spotlight
Ajike Olorounto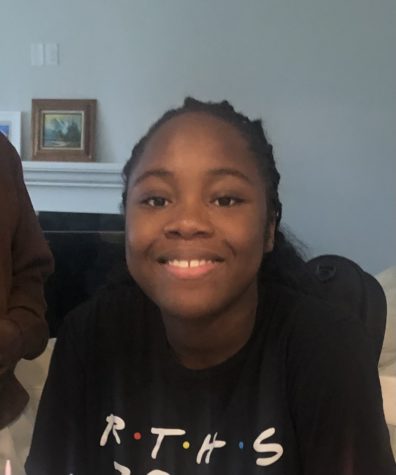 A blank sheet of paper is just a piece of trash to the average person. To the right person, that paper acts as a clean slate for new ideas to be written. Stories to captivate the minds of all who care to read. A piece of paper is the window into a world of creativity for FVHS freshman Ajike Olorounto, the 14-year-old who uses words like 'remarkable' and 'brimming' in everyday conversation. 
To say Olorounto is wise beyond her years is the understatement of the century. Her vocabulary and speech patterns emphasize this well, but it is most apparent in her writing, which she has been doing since she was a child.
"If I had to guess, [I've been writing] probably since around third grade," Olorounto stated. "I had been writing plenty since before then, but third grade was when I realized that I could create stories like the ones I read in books."
After Olorounto learned how to write, she found a true passion for it. "I love the fact that with writing I can create something," she explained. "I have the ability to craft a story that could change people's stance on a subject or the world around them, and I think that in itself is a powerful thing."
Olorounto has most recently used her power to enter a short story writing contest with a maximum of 1500 words. She heard about it from being in the school's writing club, and entered it to "try something new". 
"I've been writing for a while but I've never really entered many competitions," Ajike shared. "I thought entering this one would give me a chance to get out of my comfort zone."
She entered the contest with realistic hopes as to the outcome and, to her surprise, she won. "I was ecstatic," Ajike stated. "I had already assumed I didn't place because I somehow got it into my head that the winners would be announced the Thursday before spring break, and when a week passed with nothing, I came to terms with the fact that I didn't place. It was a nice surprise when I heard it on the announcements, and I was forced to sit still and stay calm, all the while my mind was racing and brimming with joy. It took at least a day or two for the euphoria to wear off."
This victory was great for Ajike, but it's only the beginning. She will not only continue to write during her high school career, but she hopes to pursue a career in writing. "Writing is something I love to do and I certainly see it playing a large role in my future," she said.
Addison Smith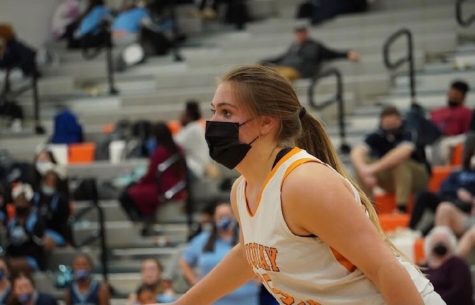 Everyone has heard of how well the Lady Bengals did during this year's basketball season, but what about the JV Lady Bengals? Did you know that they only lost one game this season? Sophomore Addison Smith is a shining member of the FVHS junior varsity women's basketball team, and she is happy to share her triumphs.
"This year we went 13-1, and in every game that we won, we won by at least 10. We were also able to get everyone on the team to score and were JV conference champs," Addison stated.
Smith has been a member of the school's JV basketball team for two years and has been playing basketball for 10. She acts as the point guard and shooting guard for the team and had an impressive 2021-2022 season.
"My personal highlight was at one of the first Willow Spring games when I had 11 points, 7 assists, and 4 steals as well as winning the game 36-17," she explained.
Basketball is a big part of Smith's life and she said that she loves, "The energy and competition involved in the game as well as the defense." Smith plays basketball in her spare time for about an hour almost every single day, training to better herself in hopes of scoring a spot on the varsity team next year. 
"Next year, I hope to be a second string player or even a starter on varsity if I work hard enough over the summer," she explained.
While Smith is phenomenal at basketball, she does not plan to seriously pursue it after high school. Instead, she plans to go after her second passion, softball. "I hope to play softball in college, but I will still play basketball with some friends. If I'm older and have kids that play, I would love to coach them," she said. 
Smith is a roaring example of what a Bengal looks like, and she credits it to the people who surround her. "My family, friends, coaches, and teammates inspire me the most to work and achieve my goals," she said.
H.L. Smith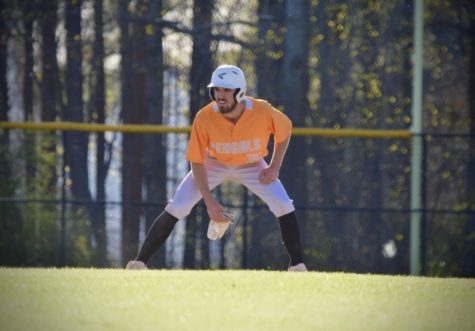 As a high school athlete, your greatest hope is to commit to a college team and continue your sport into your higher education and play for a much larger team. FVHS student H.L. Smith is getting to live that dream. He is committed to UNC Chapel Hill's Division I baseball team. However, that's not the special part. This baseball star is committed to UNC as a 17-year-old junior.
Smith has been playing baseball for his entire life. He plays for the FVHS Bengals as well as for the Tri-State Arsenal team. Smith explained that he picked up baseball because his dad played in high school. He wanted to be "as good as him." His parents have still continued to inspire him with his sport.
"My parents have always pushed me to be better than I am now," he stated.
Smith knew he wanted to pursue baseball, stating that he, "Always wanted to be an MLB player, so [he worked his] tail off to achieve [his] dream." His hard work paid off. When Smith mentioned to his coach that he was interested in playing baseball in college, the coach brought in scouts to his games. In no time at all, people were interested.
"[UNC] got my number, and we started talking. After about three months of talking they finally offered me a chance to play for their Division I baseball team," Smith explained.
Committing to a team was incredibly important for Smith, as he has other siblings to be thinking about. "Getting this scholarship meant my parents wouldn't have to pay for my college, and they will be able to put my three siblings through college," he said. He was even excited to be able to give a helping hand with his new opportunity, stating that he, "Will be able to help them out with [his siblings' college expenses] as well." Though his initial thoughts were about his family, Smith was excited for personal reasons as well.
"I get to play baseball for a school I have dreamed about going to ever since I was little," he exclaimed.
When thinking about his success in baseball, Smith recalls a go-karting incident he endured when he was four years old. "I could have lost my foot," he explains. Thinking back on that experience and knowing where he is now, Smith is extra grateful for the life he gets to lead. 
"I am just really happy I am still able to play the sport that I love, and I am just so grateful for what I have accomplished in my time playing these sports," Smith shared.
Jaylon Mosby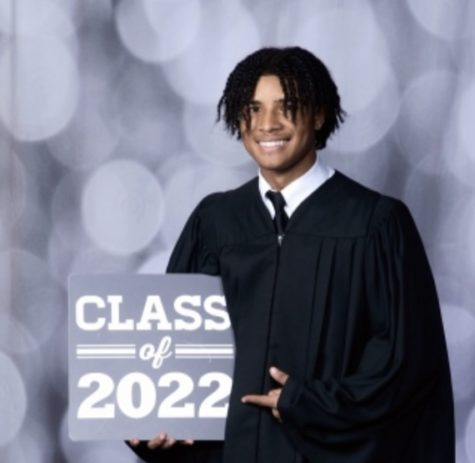 "Staying on top of your work, being respectful to others, [being] engaged in class, being positive, helpful, cooperative and friendly. Also someone who learns from mistakes and seeks improvement." This is what being a good student means to 17-year-old Jaylon Mosby. The FVHS senior is a good student himself and a proud representative of the Bengal family.
Born and raised in Virginia, Mosby moved to Fuquay in eighth grade and is a typical FVHS student. He isn't in any clubs, and he plays sports but not for the school (anymore). While Mosby may not stick out from the crowd upon first glance, he excels in his day-to-day life and has strong post-graduation goals. As mentioned, he is a great student, and he is looking forward to a nearby future in welding.
Welding is defined as joining together (metal pieces or parts) by heating the surfaces to the point of melting using a blowtorch, electric arc, or other means, and uniting them by pressing, hammering, etc. It is a very physically demanding hobby as well as a more niche occupation. However, Mosby actually grew up with welding. He was inspired to weld by, "Watching [his] grandpa weld growing up and [his] twin uncles weld," he stated. 
Though he is very familiar with the process of welding, Mosby has never actually done it himself. He says that while he is pursuing welding, he is just "about to begin." His skills are yet to be created or solidified, but his excitement and ambitions are high. He is wanting to weld to, "Make a lot of things that can help the world," he explained. Well, that and the money, of course. 
Mosby's journey has not gone without support, as his favorite teacher Greg Halkuff has helped him out. The civics teacher hasn't done anything out of the ordinary, but it has been enough to leave a lasting impact on Mosby. He praised Halkuff for, "Giving [him] the motivation to get my work done in the mornings and talking to [him] whenever [he doesn't] feel 100% for the day."
Having already made his own mark on the school, Mosby looks forward to the future.
"I'm kinda both [excited and nervous to graduate], but ready for whatever the man above throws my way," Mosby stated.