Best spots for avid coffee lovers
I'm used to driving around and hitting my favorite shop, Aversboro coffee, which is located in Garner. The coffee shop was the first I was willing to try, and being able to support a local business at the time, was really nice. The atmosphere was very welcoming and warm, and their coffee was delightful. The baristas are really nice and are always very polite, so I'm always looking forward to going. I feel so drawn to them and their establishment, and I highly recommend checking them out.
I especially love their dirty chai lattes because they add a good amount of spices, and it's never overpowering. They also add more coffee to make the drink strong and tasty. They not only sell classic drinks like cappuccinos, lattes, and macchiatos, but also their fun and unique coffees that you don't see anywhere else, including the Mudslide, which includes chocolate and Irish cream, or even a Mona Lisa, which includes white chocolate, English toffee, and raspberry. They have different flavors and drinks to cater to everyone's liking, which makes getting coffee not only super fun but more personal. If you stop by, make sure to try out their baked goods and even merchandise if you support them as much as I do.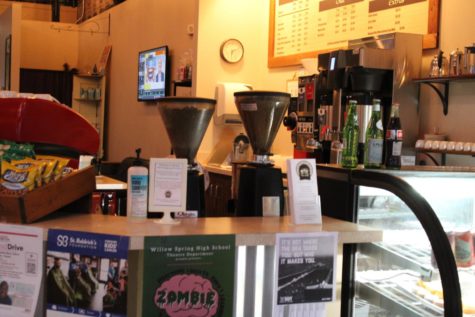 The Mill
If you are more interested in a location that is closer to Fuquay, I highly recommend The Mill. I remember going there and being so amazed by the interior design. The art on the walls, the open space, and the bright lights create such a fresh and exciting atmosphere. Not only is the building itself beautiful, but they also have a fun range of drinks for coffee and non-coffee lovers alike. They sell things like drip coffee, as well as espresso drinks like unflavored cappuccinos and lattes. This allows customers to add their choice of syrup flavor to add extra taste to their already delicious coffee.
The unique coffee combos range from the Armadillo, which includes almond, caramel, and chocolate syrups, to the White Raspberry, which includes white chocolate and raspberry syrups. Aside from just coffee, they also have some of the best matchas I have ever had and also include fun-flavored chais, juices, and apple cider from the Mountain Cider Company. It's so fun to see the open space and to enjoy coffee with friends, and I promise you, they won't leave you feeling disappointed.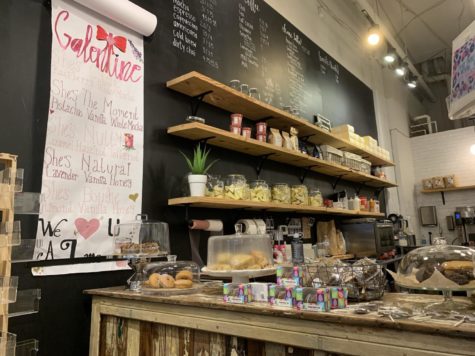 Thanks A Latte
During my fun and eventful weekend, I decided to try out a cute coffee shop which was recommended by one of my teachers, Mrs. Quinn, and she definitely left me very curious. Thanks A Latte was a very cute shop and had a strong aroma of fresh coffee and sweet essential oils. I've heard positive things regarding their dirty chais, and I will say they definitely live up to those high expectations that people have set. They had the perfect mix of coffee, tea, and spices and it had the perfect balance of sweet to strong flavors. Make sure to not only try out their mind-blowing and life-changing chai, but also the amazing cookies that the coffee shop has to offer. I have never had a drink that perfect, and I really loved every single sip I took of that amazing coffee.
I know the difficulties of trying to maneuver a city and find its great spots so you can really cherish them to the fullest. I hope my top picks have made it easier to do just that, where you won't be having to search high and low for your new places. Have fun trying new coffee flavors and use these tips to have an excellent experience, and create fun memories to look back on during your high school years.