FVHS celebrates prom 2022 in style
Yes to the dress… and a few suits: the best dressed Bengals at prom 2022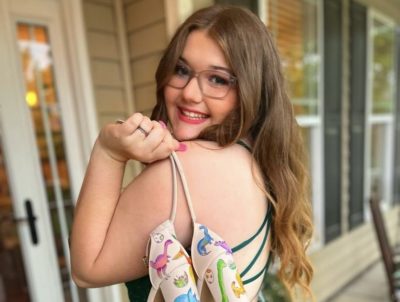 Prom season returned to FVHS for the first time since 2019, and the Bengals showed out. As I scrolled through my Instagram feed I was blown away by how fantastic everyone looked. A little fact about me is that I am a big fan of the Met Gala and look forward to critiquing the outfits that celebrities show up in every year so, in spirit of that, I thought I would highlight FVHS student's prom attire. I present: The best-dressed Bengals at prom 2022 (sorted alphabetically by first name). 
Abigail Lapp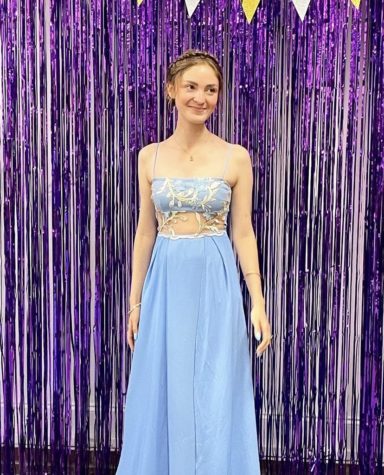 via: Abigail Lapp 
Abigail Lapp shows up to school wearing the most well put together outfit you've ever seen, so it was no surprise to see her show out at prom. This color of blue fits her skin tone perfectly and the style of the dress is unique but not busy. She accessorized with a small necklace and a few bracelets, keeping the look simple and elegant. Her nail color matches the dress exactly and her hair style contributes yet again to the elegant glamor. This outfit is a 10/10, Lapp blew prom out of the water with ease. 
Anslee Gozy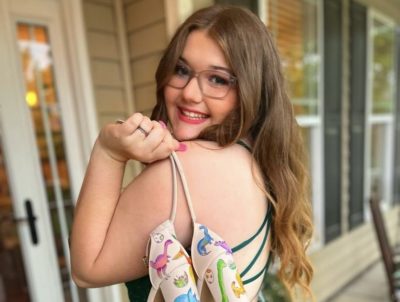 @anslee.gozy on Instagram 
Anslee Gozy chose a green dress which is a little out of her comfort zone as I've never seen her wear the color. The green color, however, compliments her well and the style looks gorgeous. The layers that flow to Gozy's sides took this dress away from being a basic gown, and it worked. The star of the show, however, is not her dress but her shoes. Gozy hand painted dinosaurs (her favorite animal) on her shoe in a way that is cartoony, but classy. The entire outfit encapsulated just how unique Gozy is, and that landed her on this list. 
Aynsleigh Penland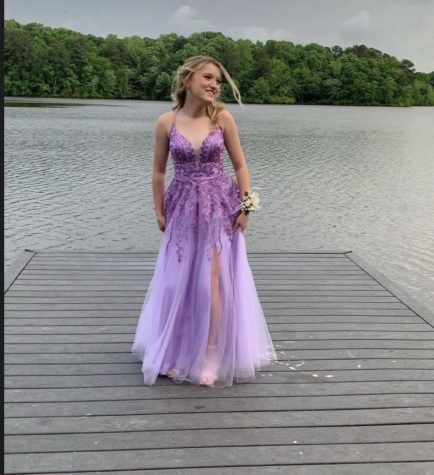 @aynsleigh_penland317 on Instagram
Aynsleigh Penland's dress looks like something you would see Taylor Swift wearing. It sounds like the song 'Fearless' (Taylor's Version of course). As Penland is the most bubbly person you could hope to meet, she looks at home in this dress. The pastel purple matches her so well and the way it flows down on her looks like she's about to twirl in it. I also cannot get over the embroidery going down like beautiful purple vines. This look is a win, and the corsage matches too. 
Azaria Ray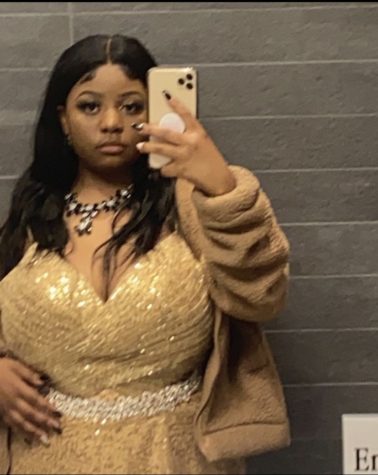 @azaria_rayy on Instagram 
I couldn't find a picture of the entire dress, but from what I can see Azaria Ray absolutely killed her prom look. She is the first on this list whose dress is not the main focal point. Ray was so unbelievably put together with her dress to her jacket to her accessories to her makeup, she paid attention to all of the details. Her entire outfit has a consistent theme of browns, blacks, and whites. Her light brown/gold dress compliments her skin tone. The jacket then pulls the two tones together to look consistent. Her black jewelry matches her hair and nails as well as her makeup, which also has gold to match the dress. This look blows me away every time I look at it. She looked so beautiful. 
Dat Ling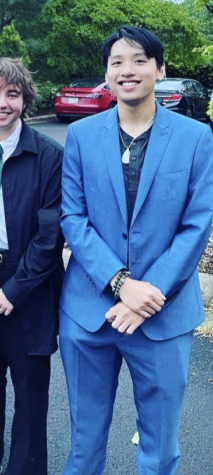 @firefistdat69 on Instagram
Dat Ling is the first suit on this list and for good reason. The suit with no tie is a laid back look that matches Ling's personality. The dark shirt underneath ties it together in a classy fashion to make the outfit look clean and not lazy. He also paid attention to details with the jewelry, as the bracelet and necklace pull this look together. Ling cleaned up very nicely for prom this year.
Deanna Wichmann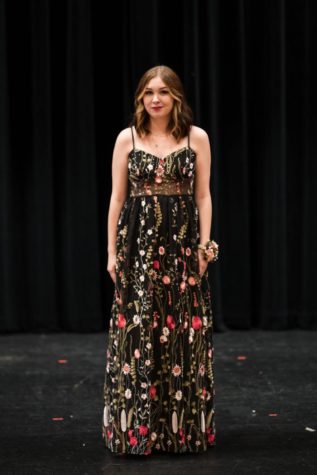 @deannawichmann on Instagram
Deanna Wichmann shows up to school daily in black, and that's because she knows it works for her. She stuck with her dark theme for prom, but with a twist. This dress has beautiful floral decorations that make it stand out in a crowd. It almost looks designer, especially since the flowers seem embroidered. I love the lightly exposed middle section that helps show off her body shape, and I love how well the dress goes with her hair. Dark with a pop of color. Wichmann killed this look, truly a Morticia piece. 
Katelyn Wooten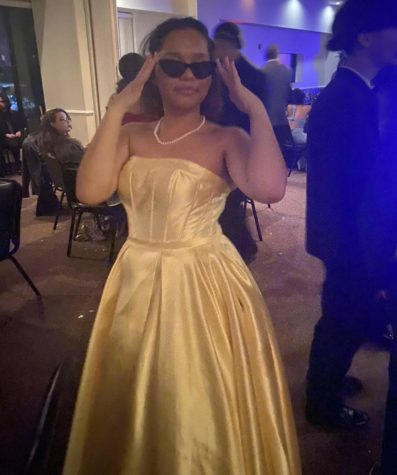 @katewootenn on Instagram
Katelyn Wooten is a very loud personality, and she showed it off in her dress choice. This dress is a statement piece based on fabric alone. Most gold fabric tends to look cheap but this dress dodged that bullet ten fold. I usually am not a fan of strapless dresses but this one hugs her body so well it looks natural. She knew the dress was a statement enough on its own and so she accessorized simply with a pearl necklace. 11/10, everything about this look is a yes for me.
Katy Brown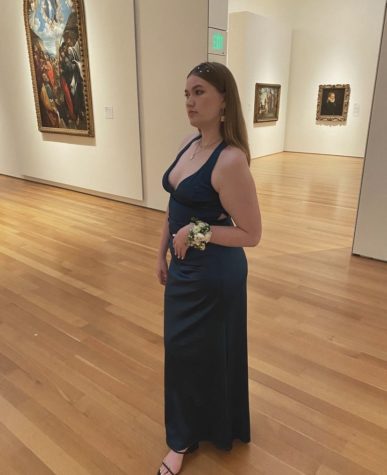 @_katyybrownn on Instagram
Katy Brown looked like a celebrity at prom.This photo really does something for me, she could be a model. I love the color of the dress on her skin and the way it hugs her body. I love the minimalist jewelry that adds to the elegance. I love the corsage with her dress and I am obsessed with her hair piece. The makeup looks incredible and she just overall looked incredibly elegant. She looked great the entire night, but I also want to compliment this specific photo. The post makes her seem so pristine and I am going crazy over it, she looked incredible. 
Noah Mathew and Emma Rese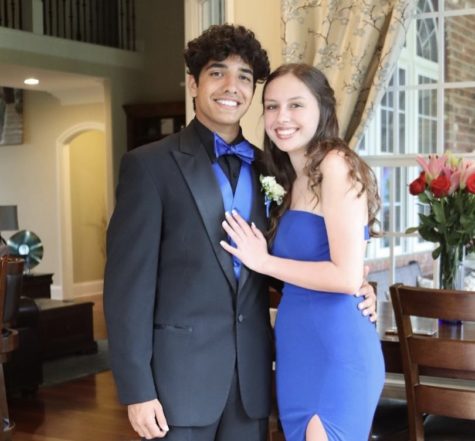 @noah_mathew05 on Instagram
My first and last couple on this list is Noah Mathew and Emma Rese. While they both individually looked good, it was them together that made me need them on this list. I have such a pet peeve for couples who try to coordinate their outfits but end up with completely different looks, but these two were consistent. They both have their hair looking good and their outfits fit them well. My favorite part is that the blues match each other perfectly. It is the same shade of blue, which isn't easy to do. It takes a lot of planning and it shows. These two both looked fantastic and you can just see the effort that went into this prom look. 
Olivia Del Pinal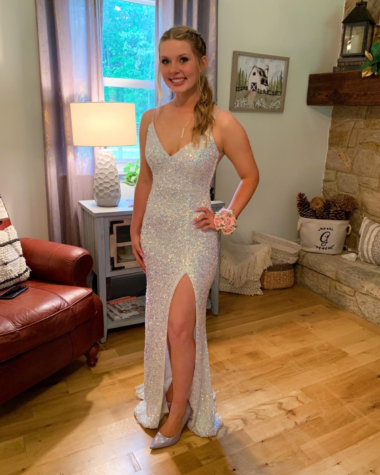 via: Olivia Del Pinal 
I had mentioned to my newspaper teacher that I didn't have quite enough people on my list and wanted more, so she went to Olivia Del Pinal and got a picture. I was so scared that she would give me a prom look that I hated and would be forced to put on the article out of politeness. However, when I got this photo I was blown away. DePinal pulled off things I didn't even know could be pulled off. She's a pale girl and white usually washes pale people out, but she looks bright and healthy. The color actually compliments her. Usually ponytails for prom look lazy, but hers is so put together with the outfit and is stylish. She has a sparkly dress with iridescent looking sparkles that show up on camera, so I can imagine how stunning they would be in person. I love her shoes too, they go great with the dress. This is one of my favorites by far. 
Sophia Haynesworth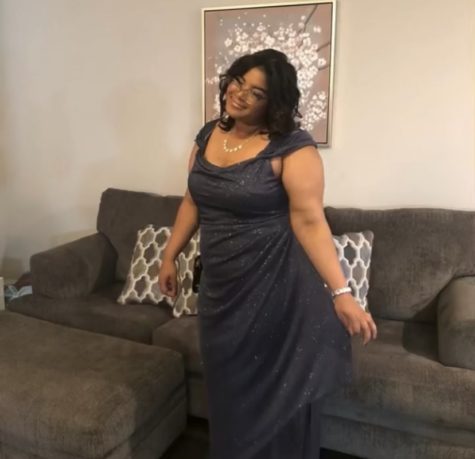 via: Sophia Haynesworth 
When I saw this look for the first time on my Instagram feed my jaw dropped. Sophia Haynesworth is someone I know to wear sweats almost every day, so when I saw her prom outfit it was shocking. While she does not dress up very often, something about this look seems so natural on Haynesworth. She looks simply stunning. The dark blue shade of the dress compliments her skin and hair color, the bracelet and necklace match and make the outfit look elegant, and the fit of the dress shows off her body's curves. I also am specifically impressed by how her makeup is not altered by her glasses whatsoever. The glasses seem to almost enhance her entire outfit. Just an overall beautiful look, 1000/10. 
Valentine Gobourne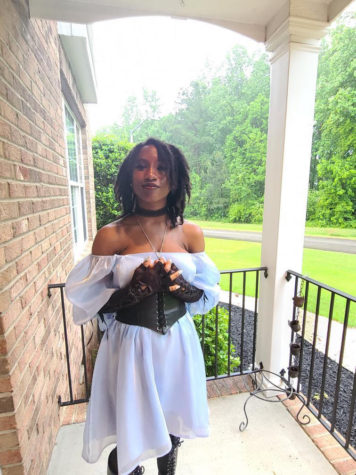 via: Valentine Gobourne 
Valentine Gobourne absolutely understood the assignment in the class of prom 2022. That light blue dress is a Cinderella move that he pulled off flawlessly. Similar to some of the other outfits on this list, the dress being a contrast to Gobourne's usual aesthetic is what helps make it so striking. Gobourne tends to lean toward the goth aesthetic wearing black about every single day, so this light blue is a big move for him. It was a bold move but a correct move, and I love how he incorporated his style by adding a corset over the top. I am in love with this outfit, and can we talk about that makeup?
Zach Pearce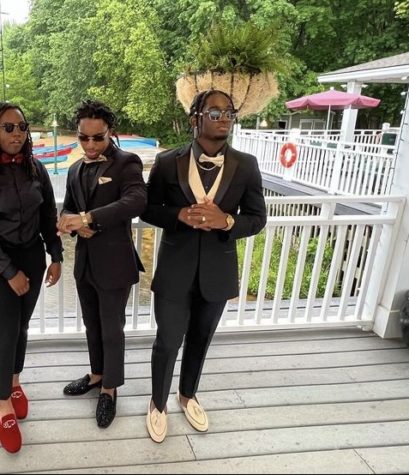 @919.breezy on Instagram 
The third and final male of this list has earned his place with ease and class. The one word I can think of to describe Zach Pearce's outfit is clean. He looks clean. This outfit looks expensive and very well put together. I love that he isn't just wearing a basic black and white tuxedo with shiny black dress shoes. The gold on its own is enough to give a tux more spice, but the gold shoes with the addition of the gold chain and sunglasses takes this a step further. While I singled Pearce, when taking a look at the photo and his friends they all look just as good as him. A very put together crew, 10/10. 
Honorable Mention
Tytianna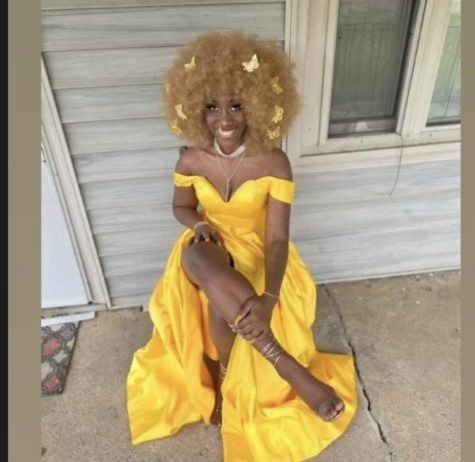 @tytiiluv on Instagram 
While I cannot put her on this list due to the fact that she does not go to Fuquay, Tytianna's outfit deserves a spot on this list. She accompanied senior Quinn Anderson to the Fuquay prom this year and she did not come to play. Everything about this outfit is absolutely stunning. Girls with melanin in their skin just belong in yellow, and Tytianna is no exception. The yellow dress is cut so well and the v-neck is so fitting to her body. I am obsessed with the blonde afro to accompany the dress and the butterflies in it. If prom was a contest, she would win.
At the end of the day, everyone looked incredible at prom this year. Though I only selected a few outfits, I saw dozens of other fantastic looks this year that did not have room in the article. If you don't see your name, that doesn't mean you did not have a stunning look- I'm sure you killed it too. Until next year's prom.